Vote for

a Better Mableton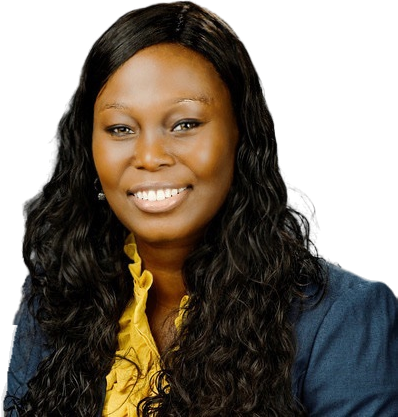 Welcome friends of Mableton!
Hi! I'm really excited to officially announce my candidacy for Mableton City Council District 3! This is truly an exciting time and I'm honored to be a part of this historic election for our new city!
Leadership. Experience. Values.
As your City Council Member, I strongly support education initiatives that promote a skilled and knowledgeable workforce, attract new businesses, and foster a sense of community in our city. Investing in education is critical to our long-term success and prosperity, and I'm committed to working with local schools and organizations to ensure that all residents have access to high-quality education and training programs. I'm also committed to developing after-school programs that provide a safe and enriching environment for kids to learn and grow, as well as increasing access to technology in our schools to equip our children with the digital skills they need to succeed in today's world. By investing in education and after-school programs, we can give our children the tools they need to reach their full potential and build a brighter future for our community.
I strongly believe that community engagement is essential to building a strong and vibrant city. I'm committed to fostering a culture of open communication and collaboration between city officials, community leaders, and residents, and I am dedicated to creating opportunities for our community to voice their opinions and contribute to the decision-making process. By working together, we can build a stronger and more resilient community that is responsive to the needs and concerns of all residents. As a city council member, I will be an advocate for community engagement and will work tirelessly to ensure that all voices are heard and that our city continues to thrive.
I have faith in our electoral process, and I trust that the results of the election represent the voice of our community, even if the results were by a small margin.  However, it's equally important to acknowledge and listen to the residents who voted against cityhood and are now proposing deannexation. I'm aware of the concerns expressed by those who opposed cityhood, including the fear of higher taxes and loss of autonomous decision-making. I want to reassure you that your concerns are heard and understood.  I will work collaboratively with you to educate, dispel myths and offer alternative options.  As your District 3 council member, I will work with our government to make sure your concerns are heard and addressed so that you are an integral part of the decision-making process. 
Infrastructure Development
I'm committed to supporting infrastructure development that will improve the quality of life for all residents. I understand that our city's infrastructure is essential to its growth and economic vitality, and I'm dedicated to investing in projects that will enhance our transportation systems, public utilities, and other critical infrastructure. By improving our city's infrastructure, we can create new job opportunities, attract new businesses, and provide residents with safe and reliable public services. As a city council member, I will work to ensure that our city's infrastructure remains strong and resilient.
Small businesses are the backbone of our local economy and play a crucial role in creating jobs and driving economic growth. As a city council member, I will work to create a supportive environment for small businesses, by reducing bureaucratic red tape, providing incentives for new businesses, and promoting entrepreneurship. I believe that by supporting small businesses, we can foster a thriving and diverse local economy, and provide residents with greater job opportunities and access to goods and services.  I will be a champion for small business development and work tirelessly to create an environment that supports their growth and success.
I understand that responsible tax management is essential to the well-being of our city and its residents. I'm committed to promoting fiscal responsibility and ensuring that tax dollars are spent wisely and efficiently. I believe in the importance of maintaining a balanced budget and avoiding unnecessary tax increases that burden our residents. I also support measures to increase transparency and accountability, so that residents have a clear understanding of how their dollars are being used. As a city council member, I will prioritize money management and work tirelessly to ensure that our city's finances are sound and sustainable.
Planning and zoning help to manage growth, protect property values, preserve community character, promote sustainable development practices, and provide certainty for developers and investors. By creating a clear framework for development, planning and zoning can help to attract investment, promote economic development, and ensure a high quality of life for all residents.
As your city council member, I will work with the mayor and other council members to support zoning regulations. I will work to ensure that our zoning regulations are up-to-date, effective, and fair to all residents. Zoning regulations are essential to ensuring the responsible development of our community. Without zoning regulations, development can occur in a haphazard and uncontrolled way, leading to issues like traffic congestion, overcrowding, and a lack of green spaces.
Zoning regulations provide a framework for how land can be used in our city, and they help to ensure that different types of land use, such as residential, commercial, and industrial, are located in appropriate areas. This helps to create a balanced and harmonious community.
I will work to ensure that our waste management strategies are up-to-date, effective, and responsive to the needs of our community. Waste management is an essential service that helps to protect public health, preserve the environment, and promote a high quality of life for all residents. It can also create jobs in industries such as recycling and composting. By using effective waste management strategies, we can create a city that is sustainable, livable, and attractive for our residents.
RUN-OFF ELECTION DAY IS HERE!
Campaign Forum in Mableton